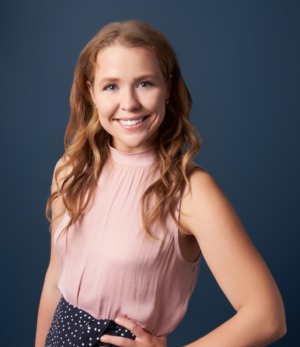 Laurie Johnson was born and raised in Sherman, Texas and is a proud graduate of S&S CISD. After a quick three years in Lubbock, where she earned a Teaching Degree from Texas Tech University, she returned to Sherman. After three years of Teaching Kindergarten for S&S CISD Laurie wanted to adjust her career and is now happy to help others find a home in the area where she grew up.
Living almost her entire life in Grayson County, Laurie has come to know so many of the local towns and people. She is going to know what areas are going to best suit you or your family's needs–Laurie might even be able to introduce you to your neighbor. Her friendly demeanor and superb work ethic will ensure your home buying experience is not only personable but that you also get the best result possible. 
When not helping those looking for a new home, Laurie is probably at the gym, where she works as a fitness instructor; and would love to have you at one of her classes. Otherwise, she is spoiling her Bernedoodle puppy named Elsie Mae or her fiancé.