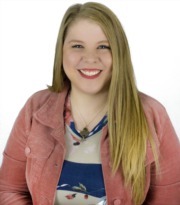 Leah was born and raised in Fort Worth, Tx as the oldest of 6 children. She has since moved to the Texoma area about 12 years ago with her husband, and three amazing children. Leah is thrilled to be raising her children in the Texoma area.
Leah has been married to her husband since 2007, they have two daughters and a son. Leah and her family are very involved in church, and love helping the community in any way that she can. The Chavez family are a huge soccer enthusiast, everyone plays and most of their weekends are filled with enjoying games. 
At a very young age Leah developed great management skills like multitasking, organizing and keeping calm under stressful situations. Leah harnesses those skills to manage, control, and advise her clients during the journey of buying and selling real estate which in turn makes for a smooth stress free transaction. 
As your realtor Leah will always find the solution to any emerging problem as she is not afraid to get her hands dirty to find a solution. She has a passion for helping people make their dreams come true, and will work hard to help you achieve that dream.
Leah is a member of Collin County Association of Realtors (CCAR), Texas Association of Realtors (TAR), and National Association of Realtors (NAR).